Arrests
Monday, February 6th 2012
Randy Travis was shuffled off to the drunk tank in Sanger, Texas at around 1 this morning after the cops ruined his buzz by catching him guzzling from a wine bottle while sitting in his car which was parked in front of a baptist church. If you put a banjo and a sprinkle of twang on that last sentence, it really would sound like a country song. As soon as Randy Travis smears some lip chap on those crackle lips (Seriously, couldn't the cops have given Randy a dollop of Vaseline for his mug shot moment?), he should write that song.
NBCDFW says that someone called the police to complain about a suspicious-looking vehicle parked in front of the church. The cops answered the call and found Randy sitting in his car. When Randy rolled the window down, the cops practically got tanked from inhaling his 100 proof wine breath. Randy had an open bottle of wine on his lap, so the cops killed his car party for one and dragged him to jail. Randy was booked on public intoxication and dried out in the tank for a few hours before he was released.
Who hasn't been arrested for getting drunk on the blood of christ in front of a church? But the thing is, Randy Travis lives in some town called Tiogra, which isn't far from where the cops got his ass. So why wasn't Randy getting plastered under his carport like all the Texans I know? Let's hope that Randy learned a valuable lesson from this. The lesson being that when a trick you met from Grindr (or Craigslist, or from calling a number you found scribbled in front of a urinal in a truck stop bathroom) tells you to meet them in front of the baptist church with a bottle of Chateau Diane, tell them to come to your carport instead!
No, seriously, I had this friend in L.A. who never let the tricks he met online come into his house. He'd meet them in front and then take them into the garage. They'd do their thing on an old futon and then he'd kick them out. His reasoning was that he was too lazy to go to their house and he didn't want them to come inside his just in case they were thieves. He'd tell them that his dog didn't like strangers. So there's your Ho Shit tip of the day! Hopefully, it goes from my blog to Randy's eyes.
Saturday, December 31st 2011
Okay, not really, but I know what will make you sluts sit up and take notice! If I had written "Signing Off" or some lame shit like that, you would have yawned, farted, scratched your ass and continued eating nachos in yesterday's t-shirt. Or maybe that's just me and I'm giving away too much personal information.
Anygettothefuckingpointsweetas, I just wanted to say thanks to Michael K's Wild Kingdom for allowing him a little break and for choking down my unsalted cracker posts for a week. King MK will be back soon, sporting his beautiful bedazzled tin-foil and garland crown and pink-ribboned Princess Barbie scepter and showing the blogosphere how shit is done RIGHT.
Seriously, I had SO much fun and was proud to be in the company of J. Harvey and Lahoma, both of whom I would love to see next time Michael takes a well-deserved vacation. Now it's time to say goodbye, and go back to my basement desk and 10-key (glamorous, I know) and flask hidden in the top drawer so I can stomach my real life job. Thank you again, and now I'm off to work on welcoming 2012 with a scorching hangover, missing underwear and no recollection of the nights events (Godsend, that guy looked like a cracked-out Gollum and had a micro-peen) like the rest of you beautiful people. Sweetas OUT!
Thursday, December 22nd 2011
Haven't we all been there before? You're leaning against the bar at Helsinki's biggest gay club and the sweet nectar is numbing your good judgement as you're getting a little high from sniffing the toxic hairspray fumes wafting down from the gigantic hair cliff on your head. Life is beautiful, but then it all changes when your eyes scan the room and you catch your Finnish piece doing some shit your drunk self does not approve of. The "dramatic cunt theatrics" switch in your brain goes on and suddenly you're doing the kind of shit that Klymaxx used to write songs about. You start fighting with your boyfriend inside of the club and it spills out onto the street.
You're slapping at him like your name is Sharon Stone and Martin Scorsese's got a camera on you. Usually, it ends with you huffing on home by yourself and passing out on the living room floor while a plate of nachos is half shoved into your pie hole. You wake up with the mangled carcass of a nacho chip dangling out of your mouth and you crawl over to the sofa to wake your boyfriend up with the stank breath cloud of hungover regret that comes out of your mouth when you whisper, "I'm sorry." But that's not how it ended for Glamberace and his boyfriend Sauli Koskinen.
Ilta-Sanomat and TMZ both report that Glamberace and Sauli were arrested last night in Helsinki after getting into a fight in front of a gay club. Before the police arrived, Glamberace got psychical with a few people who tried to break up the fight. Both Glamberace and Sauli were taken into custody. They were questioned and later released, because neither of them had brawl bruises on them. This morning (aka THE MORNING AFTER....dun..dun...dun), Sauli wrote this on his blog:

"Publicity is not easy, but also celebrities are just human. Love is not easy either, but it lasts forever!"
Err, nope. Love does not last forever. Love ends for me when a ho fucks with my buzz by dragging me out of a club to beat my ass on the street. But drunken love brawls happen and the witnesses did get a special Christmas gift in the form of watching a Goth Heat Miser scrapping with a Finish twinkie who has hair like a butch My Little Pony.
Tuesday, December 20th 2011
No mug shot camera has ever frosted up the way one did when the belle of The Real Housewives of Atlanta, Dwight Eubanks, posed in front of it after getting arrested in Atlanta last Wednesday. Believe it or not, Dwight wasn't arrested for assault with a deadly pucker. Mr. Peanut's charm school coach and long-lost twin was put into handcuffs for driving with a suspended license. The most embarrassing part is that Dwight was pulled over in a Chevy Tahoe. A delicate dandy like Dwight should be chauffeured around in a gold carriage pulled by white stallions wearing gingham print capes. Not a Chevy Tahoe! My body just went as limp as Sheree's dick after Bob served her.
The Atlanta Journal-Constitution says that Dwight was pulled over for a burnt out headlight and when they asked for his identification, he showed them the label on a jar of Planters Peanuts. That wasn't good enough for the police and when they did a quick search on Dwight, they found that his license was suspended. Dwight was arrested, charged and later released.
Dwight is the sweet treat you find in the middle of a Tootsie Pop and his queefs are the secret ingredient in smelling salts, so how dare he be treated like this. Dwight gets arrested for driving with a bunk license, yet Sheree struts free even after she murdered dozens of ear drums with this:
At least I think that's Sheree "singing".... But if you told me it was Scrappy-Doo, I wouldn't call you a liar.
(Mugshot of Beautee via MyFoxPhoenix)
Saturday, December 3rd 2011
It seemed like Brooke Mueller was shuffling along the road toward sobriety with Charlie Sheen as her co-pilot (first mistake), but last night she took a sharp turn down Crackhead Way and crashed into fuckery yet again. TMZ says that Brooke's latest mug shot of haggard beauty was taken last night after cops in Aspen, CO caught her coke-handed. The original Sheen goddess was also accused of beating some lady, so a misdemeanor third degree assault charge was thrown on top of her felony drug possession charge. You know it's the holiday season when Brooke Mueller is out doing some crackhead shit. The sound of a mug shot camera flash going off in front of Brooke's face is like hearing Santa jingle his bell. The cops released this long ass statement to People about Brooke's arrest:

"On Dec. 2, 2011, at approximately 11:32 p.m., officers with the Aspen Police Department were on a routine walk through at the [music venue] Belly Up, 450 S. Galena Street, Aspen when they contacted a woman who reported an assault which had taken place. The woman identified Brooke Mueller, 34, of Los Angeles, California as the aggressor.

After midnight, December 3, 2011, Aspen Police located Mueller at [the nightclub] Escobar, 426 E. Hyman Ave, Aspen. Mueller was arrested and charged with assault in the third degree (class one misdemeanor) and possession of cocaine with intent to distribute (class four felony). Mueller posted bond of $11,000 and was released with a District Court date of December 19, 2011."
Brooke and Charlie's 2-year-old twins should be granted emancipation and they should be the ones raising their crazy crackhead parents, not the other way around. That should happen. But it's hard to blame Brooke for her latest fucked up. Two words: TWAT PEE! Bitch was on The World According to Paris this year and that would almost make anyone dive off the wagon (not that she was ever on the wagon) and punch a trick in the face.
With all that being said, say it with me now, Brooke: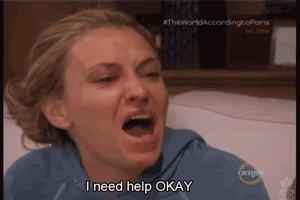 Tuesday, October 18th 2011
To echo TMZ's headline: Youuuuuu got arrested!
On the day that the DVD of his new movie comes out, the mutant secret hate child of a snail on meth and Ashy Larry was put into handcuffs and shuffled off to a police station in Temple, GA this morning after the cops found a "ton of weed" and $70,000 cash in the car he was riding in.
I was wondering why I was never born into a Georgia family, kept a clean record and graduated first in my class from the police academy. Now I know why. Because if I was the arresting officer, I would've "confiscated" the weed party and cash as "evidence." Then I'd put on my serious police officer voice and let Soulja Boy know that my "daughter" is a major "fan" of his "music," so I'm going to make his morning by "letting" him go this time with just a verbal "warning."
I would've delivered that line with so many winks and quotation fingers that Soulja Boy would've thought I was putting a black magic curse on him via a face seizure and he'd never speak of this again!
Soulja Boy and the 4 other dudes who were also arrested are currently sitting in a cell, waiting to be charged. You know, they should go ahead and keep Soulja Boy indefinitely for being an accessory to this act of wrong:
Monday, August 1st 2011
Lindsay Lohan's former partner in pussy found herself smirking at the mug shot camera early this morning after she was arrested in Baker, CA (aka the gateway to Death Valley and home of the world's largest thermometer) for driving while in a state of drunk. That sound you hear is LiLo dropping her coke spoon to clutch at her fruit leather chest while saying, "Awww, she's trying to get closer to me."
TMZ says that at 10:30 this morning, SamRo was passing through Baker in her Porsche when the police pulled her over for speeding. SamRo DJ'd the night before at Lavo so the drunk probably hadn't settled yet. SamRo got an F- on a field sobriety test and then refused to blow on a Breathalyzer. (The cops should've known that SamRo is a muncher, not a blower. Rude of them!) They took SamRo down the station in Baker and gave her a Breathalyzer test there. SamRo blew over the legal limit. She was booked and later released.
SamRo is a dumb fuck douche (Wait. If you're a female douche, does that mean your vagina is self-douche-ing? Does that mean female douches smell like fish and chips and vinegar without the fish and chips?) for two reasons.
One: Driving drunk is some stupid shit, because it's stressful trying to operate a motor vehicle while drunk. It's disrespectful to the drunk experience! When drunk visits your body, you should savor it, love it, nurture it and hug it... You shouldn't stress it out! How dare that foot-faced asshole waste a perfectly good buzz by trying to drive a car! And you know, that whole "killing innocent people" thing isn't right either.
Two: When you get arrested for DUI in California, there's a good chance that you will be sentenced to alcohol education class and that means you'll probably find yourself sitting next to LiLo in one of those classes. Is SamRo's stupid ass trying to get stalked again? LiLo moved next door to SamRo, and now SamRo is moving into the desk next to LiLo's at booze education class. Seriously, most bitches in California don't drive drunk because they don't want to run into LiLo at the probation department. That really is a selling point for NOT committing a crime.
SamRo just... I can't with that bitch.
Tuesday, May 24th 2011
Even in Hollywood, the name Estella Warren makes thousands of brains burp out cloudy questions marks, but she changed that last night. The Canadian icon (not really), the headliner of the Planet of Apes movie (nope) and the reason why Kangaroo Jack hops (no) celebrated Victoria Day yesterday by driving drunk, beating on a cop and trying to escape the police station in L.A.. Lindsay Lohan must be high on pride. Her first drunk mess franchisee is already following her business model to a T!
TMZ says that is all started when the pride of Canada got into her Toyota Prius after allegedly getting tanked on the sweet nectar. The sweet nectar did not make Estella sweet. It turned her into a monster truck driver with UFC aspirations. Estella rammed into 3 parked cars and then drove away without even leaving a note! (Sidebar: Post-Its should really come out with a pre-written series of "I'm sorry I killed your car. I'm drunk. Next one's on me!" notes for situations like this.) Somebody alerted the cops about Estella's hit-and-run and they eventually caught up to her.
When they tried to arrest her for DUI, Estella gave the performance of her life by putting up a fight and kicking a cop. You'd think Estella would be happy that she proved her agent wrong by getting arrested in that town, but she wasn't. The cops dragged Estella to the station and as they were booking her, the shifty bitch got out of her handcuffs and ran out the back door!
Estella was caught and charged with felony escape, hit-and-run, DUI and assault. You know you've done well in life when your criminal record is almost as long as your acting resume!
Driving drunk is as bad as choking out a kitten. Hitting three parked cars without leaving a note is as wrong as leading a blind puppy to the edge of a cliff. Kicking a cop is as stupid as riding bareback on a toilet seat in a public bathroom. But trying to escape a fucking police station while drunk as all shit should win you every comedy award available!
Tuesday, May 3rd 2011
Oh, Andy Dick. Can't just go to a restaurant, sip on his soda water through a straw and sit politely with his thirst for drunken foolery tucked safely away. Nope. Andy continued to fight his demons (Note: "fight his demons" is the bad sheep second cousin of "over the moon") by trying to drown them out with alcohol and scare them away by causing a scene in a public place. Another week, another story about Andy Dick ruining somebody's meal.
Radar says that the police were called to a restaurant in Temecula, CA last night after Andy conducted himself in a disorderly way while under the influence of booze. I'm sure Andy pissed in the corner, stuck his dick in somebody's burrito and did a shot off of a stranger's head without asking. The usual!
Andy was charged with misdemeanor charge of disorderly conduct with alcohol and dried out in the tank before he was released on $500 bail.
On a positive note, Andy's mug shot is the best I've seen him look in a long time. It must be the silver fuzzy butt chin that's drawing me in. You know I get weak for silver fuzzy butts (see: Mah Boo).
And the next time Andy wants to have a good time, he should just hook up with these old dudes instead of terrorizing a restaurant with his acts of drunken assholery.
This is totally what will happen you if hide your Ecstasy pills in your daddy's Viagra bottle.
Monday, May 2nd 2011
Out of all the things that Flavor Flav could be arrested for (examples: overpopulating the world, smothering his teeth with gold foil, introducing humanity to New York, motorboating Gitte with his chin on camera, etc...) the cops busted him for in Las Vegas on Friday night for not paying traffic tickets! How the fallen have opened up a trap door and fallen even further.

The Las Vegas Sun reports that when cops pulled Foofy Foofy (born name: William Jonathan Drayton) over, they typed in his name and up came a bunch of outstanding warrants for parking violations and driving without a license. Foofy was booked and asked to pose for this beauty shot, which if ran through a word translator would come out looking like this:
HAHAHAHAHAHAHAHAHAHAHAHAHA!
This is what it looks like if the elder sea turtle of the sea smoked a fat joint and then devoured an entire pack of Jell-O pudding. That close-mouthed Bill Cosby smile gives away the fact that Foofy licked up every drop of pudding.