Paula Abdul
Tuesday, January 31st 2012
If you drive by any random clinic in L.A. this morning, you'll probably see Paula Abdul trying to break into one of those locked tin boxes in front of the door, because she needs a quick hit of something medically strong to strangle the feeling of rejection that took over her body after getting fired by Simon Cowell AGAIN! Deadline said last night that the producers of The X-Factor deported Steve Jones back to the UK, sent the defected Apollonia impersonator Nicole Scherzinger back to the Prince factory from which she came from and threw a Percocet into the forest so Paula Abdul could chase after it and get lost. Simon pink-slipped all three of them and is only keeping L.A. Reid as a judge for next season.
FOX confirmed last night that both Steve Jones and Nicole Shitsinger's second season contracts were executed, but they haven't said anything about Paula. TMZ is hearing that Paula heard from a lawyer close to the show that she was about to get the BITCH GOT FIRED card and Simon hasn't called her yet to tell her the news. What a cold cunt Simon is. How could he not take the news, wrap it in ludes dough and then gently feed it to Paula? Simon could've at least shaved the words "you're fired" into his furry tit pies and let Paula read it herself as she suckled on his nipple like she does most nights. Thanks to Simon, none of your medicine cabinets are safe now!
Apparently, Simon hasn't chosen any replacements yet, but the only way I'll watch that wailing shit show is if the new judges are the queen who maced that brat on the subway and Khia.
Friday, December 9th 2011
Is X-Factor always as dramatic as a Mexican funeral? Everybody's crying like they're about to bury somebody. Damn. I don't watch this anymore, but I'm about to slip it into my queue again, because this is the kind of theatrics I like to tuck myself in with at night. In case you didn't watch this emotional disaster last night either, let me set up this mess of a clip for you. Last night's elimination came down to 13-year-old Rachel (Simon's contestant) and Marcus (L.A. Reid's contestant). Simon gave his pink slip to Marcus, L.A. gave his slip to Rachel, Paula gave hers to Marcus and when it came time for that dumb ass Nicole Shitsinger to pick who she thinks should go home, she locked up.
Nicole made the same face she's going to make in a couple of months when she's cleaning up her dressing room after Simon fires her ass for being absolutely useless. Nicole gets paid way too much money to judge a singing show and this ho couldn't even push a vote out of her mouth. Nicole told Rachel and Marcus that this is so hard for her, because she's been up there before. This bottom of the barrel Apollonia impersonator can't be serious. BITCH, you were on The WB Popstars and I think I'm the only one who remembers that (and the only one who owns an Eden's Crush CD). Nicole couldn't decide, so she forced the vote into deadlock by voting for Rachel. The elimination was then up to the public's vote and they voted that 13-year-old Rachel needs to exit stage left. They voted the child out. What happened next was like a Real Housewives meltdown as seen through the eyes of Zeffirelli. That shit should be an opera!
Rachel fell to the floor, got back up and cried to her mom, "Mommy, you promised!" There is a special line at the entrance to Hell for people who laugh at children crying, so I will see you there. Rachel definitely deserves a few Emmys for this, but a special award should go to Nicole for her impressive mime work. I mean, wiping away those invisible tears? Charlie Chaplin is slow clapping up in heaven as I type this.
What a mess. Nicole Scherzinger not only stole Apollonia's entire act, but now she's murdering the dreams of children? Send her to the guillotine!
Monday, September 19th 2011
Trying to prove that the stick that's permanently shoved up her ass is actually a funny bone, Fishsticks Paltrow showed up to the Emmys last night in a hilarious dress that got more laughs than the shit was on Charlie Sheen's head. When she was talking to Ryan Gaycrest on the red carpet, I thought his peen was going to crawl up into his stomach so he could barf it out when he said that her Pucci dress was so sheer that we all faced the threat of seeing her cucci. Bitch's sense of reality is as fried as her hair if she thinks this shit looked sexy. GOOP looked like she was wearing a dildo cozy made of funeral doilies and grandma's old panties complete with Metamucil-induced skid marks.
Fishy is as skinny as a tampon string, but that dress made her look like she's serving up organic caca souffle. But I'm sure that a mere mortal will soon write an essay in The Morton Report about how they were choking on a chicken wing at an Emmy party when the sight of Fishy's stomach made them dry heave it out and SAVED THEIR LIFE! Fishy saves lives even when she looks like cold vanilla shit wrapped in memaw's table runner. Move on...
Here's a small gallery of more hos from last night along with my one-second comments. In order:
Paula Abdul who I'm assuming is wearing a sash made of bedazzled Vicodin pills for easy access.
Claire Danes who needs some fucking Latisse for her limp ass hair.
The Ginger Keeper of the Magnificent Chichis whose husband was obviously Mother Theresa in a past life.
Stepford Katie whose jooree box was obviously raided by Suri Cruise and Tommy Girl.
Heidi Klum whose coochie looks like its foaming at the mouth. Cujo coohie!
TWO CROSS-EYED GLAMOUR GODDESSES!
Jenna Aushwitz (I forget how to spell her last name and don't make me Google on a Monday
morning) who is wearing a reworked version of Brenda and Kelly's prom dress.
Sofia Vergara whose teeth scare me.
Jon Hamm with Jennifer Westfeldt whose face is starting to look like it's made of non-biodegradable materials. And I don't know if Jennifer's sticking out her stomach in that second picture or if her ovaries are orgasming from touching her piece (probably the latter).
Kristen Wiig whose nostrils must've had a case of the shies last night.
Evan Rachel Wood who at first I thought was Austin Scarlett in drag and got really disappointed when I learned the truth.
Peter Dinklage who made my nipple holes squeeee when he picked up that big Emmy and spoke at that tiny microphone.
Julianne Marguiles who should throw those clear aquarium rocks at whoever told her to wear that busted dress.
Olivia Munn who needs to have a seat and stop.
Jim Parsons who needs to spend less time dipping his face in a bowl of foundation and more time manicuring those brows.
Kate Winslet who is there.
And finally, Melissa McCarthy, Tina Fey and Amy Poehler!!!!
Friday, August 12th 2011
Anybody who has seen Paula Abdul's masterpiece of a trainwreck reality show knows that she's a sane and level-headed employer who treats all of her assistants with the utmost respect and would never make unreasonable demands. Since it's Opposite Day, what I really mean by that is Paula is Forever Your Crazy Bitch and working for her is probably not unlike babysitting a psychotic toddler who has never been spanked and will only go into its calm submissive state if you stick a pacifier made of Vicodin in its mouth. I bet if you walked into any padded room and asked who has worked for Paula Abdul, the one patient in there would stop chewing on a pillow tile to raise her hand a dozen times (one for each personality that was created to deal with Paula's crazy ass).
UsWeekly says that Skat Kat's former beard (Skat Kat, totally gay, totally loved the Q-Tip in his no-no) gives all of her assistants this list of demands they must follow or she'll feed them to Simon Cowell's tits.

1. Each assistant must carry and use a tape recorder at all times "because she doesn't trust her own conversations," the source says.

2. "She also makes them check the TiVo for any mention of her and put it on a DVD."

3. Abdul team members should also prepare to go through her email -- and respond to family and friends as the star herself.

4. The "Forever Your Girl" singer also needed constant reminders that she is a "warrior, survivor and gift," adds the insider.
Okay, these aren't that weird. The second one isn't weird at all. The third one is easy since her assistant only has to respond with "please send percocets now" and her family knows she's doing fine. The first one makes sense, because Paula never knows which voice in her head controlled her mouth that day. Sybil wishes she would've thought of that! The fourth one is true in every way. Paula is a gift (to the pharmaceutical industry, The Soup and me), is a survivor (going through an 8-hour period with just one syringe of liquid morphine counts as surviving) and she's definitely a warrior! Don't you remember the battle of the Bratz (which she lost) or her never-ending battle against sanity (which she wins every time). Paula IS a warrior, survivor and a gift!
With all that being said, I'd rather get a job as that dog's full-time anal gland pincher than work for Paula's ass.
Thursday, May 26th 2011
Paula Abdul must be embarrassed as all shit today. Not because Kara DioGuardi publicly admitted that she ate 6 pot brownies at her house. No, because Kara DioGuardi publicly admitted that eating 6 pot brownies put her in the emergency room. Paula Abdul has a reputation to uphold and just can't associate herself with a lightweight ho who almost died from eating pot! Lightweight bunny-toothed bitch! That's what Paula said. Not me.
On Lopez Tonight last night, Kara said that she was staying at Paula Abdul's house and "accidentally" ate 6 pot brownies in a row and didn't know they were pot brownies even though pot brownies taste just like pot brownies. Paula Abdul was on vacation at the time.
About six hours later, Kara said she fell out of bed and started going on a beautiful trip that most of us will pay good money for. Kara's stupid ass went on:

"There were these, little nuggets, little, you know, take six, not a lot. Six hours later I was like, 'heeeey, what's going on?' I fell out of bed, on the floor, I stumbled downstairs and I was like, 'I ate too much.' And the ambulance comes and is like, 'this bitch is as high as a kite.' I was hallucinating, I was on an IV. I stumbled out like junkie ... it was bad news!

I had six, I almost died."
That description pretty much sums up Paula Abdul on American Idol.
Kara covered Paula's ass by saying that the pot brownies were left by a friend after a party. I believe her. Paula doesn't fuck with that toddler shit. Pot brownies are for babies who can't hang! Paula only messes with OxyContin cakes and Adderall frosting.
But seriously, methinks that wasn't pot in those brownies. Me also thinks that Paula Abdul now knows where her chocolate LSD balls went.
via HuffPo
Monday, May 9th 2011
The titty semen that dripped out of Simon Cowell's succulent nipples after reuniting with his soulmate Paula Abdul weren't the only drops of liquid that were shed at the X-Factor auditions in L.A. yesterday. Yesterday was the first day Simon Cowell, L.A. Reid, Cheryl Cole and Paula Abdul sat at the judge's table together. And apparently, a new dream crushing asshole monster was born and made Simon Cowell seem every shade of nice by comparison. The Hollywood Reporter says that every letter the post office gets that's addressed to "The Devil" will now be forwarded to L.A. Reid.
L.A. didn't waste any time in showing his cunt colors and he had a little help from the audience. You see, contestants have to audition in front of an audience who have been told to BOO a bitch when necessary. Yup, the #itgetsbetter project will now switch its focus to helping bullied and rejected X-Factor contestants.
A source says that the second auditioner of the day was a 52-year-old woman who started to sing "Wind Beneath My Wings" before Paula told her to do something different. Simon told her to sing "Hero" but the woman went with some Martina McBride song instead. And that's when the cunts started to bite. From The Hollywood Reporter:

The audience, who had been encouraged by Cowell before auditions started to express their opinions about the auditioners, started booing and yelling "next!"

She then said she would sing "Hero" but instead switched back to "Independence Day."

"I'd finish one," Abdul told her. "You've got 10 seconds, pick the song you want."

The audience started counting back from 10 and then booed throughout her entire performance.

The aspiring singer prompted harsh criticism, especially from Reid.

"When was the last time you performed? Eighteen years ago?" Reid asked. "Whatever made you stop then, you should've stuck with that decision."

That was arguably harsher than Cowell's take: "It's very brave, and I don't mean this disrespectfully, but you're someone who should be singing at home."
So if you ever want your soul crushed in 5-seconds or less and all the spots at the local junior high school talent show are filled, just audition for X-Factor!
But for real, one of the reasons why I hardly watch American Idol anymore is because they are too nice. It's unnatural. Even their criticisms are wrapped in fluffy pink cream. If a reality show judge can't tell you that you fucking suck, who can (answer: an abuelita)?! That is why L.A. Reid sounds like a breath of fresh bitch air. Besides, I doubt the woman heard L.A. Reid's comment since she was too busy fearing that the crazed Day-Glo lion staring at her would leap from the judge's table and attack her ass.
Sunday, May 8th 2011
Nicole Scherzinger of the legendary girl group Eden's Crush and British presenter Steve Jones (on the right) were both confirmed as the hosts of X-Factor US, but apparently the latter wasn't Simon Cowell's first choice. Deadline says that Simon originally gave the job to Corbin Bleu of High School Musical, but I guess Nicole Scherminger wanted to stand next to a dude with a little more fur on his nipples because she pulled a glorious cunt move by sending him to the back of the unemployment line. Deadline has the hilarious story of how Nicole delivered a swift bitch kick to Corbin's reality show dreams.

Cowell told me recently he wants a known female performer and a young Hollywood actor to co-host. His initial picks were 32-year-old former head Pussycat Doll and ABC's Dancing With the Stars standout Nicole Scherzinger, always his first choice to host, and Corbin Bleu, the 22-year-old African-American co-star of the High School Musical franchise. With both talents able to sing and dance, the possibilities for their hosting seemed myriad. But, according to an insider, at their first meeting, "Nicole walked in and saw Corbin and his baby face and asked, 'What are you, 15?' And then she walked out." So, just like that, Bleu was nixed. Instead, veteran UK emcee Steve Jones was flown in for an audition, and insiders say he had "chemistry" with Scherzinger. So now he's a done deal for the gig.
It really says a lot about this country's current job situation when a Pussycat Doll has hiring and firing power. That said, X-Factor is still a few months away from premiering, but Nicole Scherminger is already showing promise as my favorite. The biggest diva bitch move Ryan Seacrest pulled was throwing a tantrum on the train track rug in his dressing room after somebody moved the step stool under his bathroom sink, and Nicole Scherminger is already getting hos fired!
Nicole better not get too carried away, though. Fox can easily replace her with Maya Rudolph as Nicole Scherzinger and nobody would notice. Actually, scratch that. Everybody would notice six seconds after realizing that Nicole Scherzinger is suddenly more interesting than foam on an ass crack.
And in other X-Factor news, PAULA ABDUL AND SIMON COWELL'S REUNION IS CONFIRMED!!! Paula will be the fourth judge next to Cheryl Cole, Simon and L.A. Reid. I'm so happy I could slap a peach!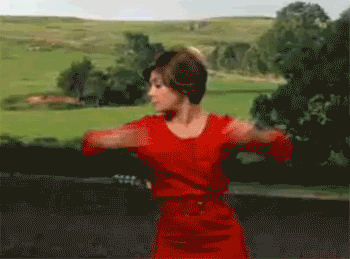 Rambling times are here again! Because of Paula Abdul's incoherent rants and the extra thick accents of Cheryl Cole and Steve Jones, Fox better leave some cash in the budget for subtitles.
Thursday, March 3rd 2011
I think... But I'm not sure what kind of series of events led to National (pharmaceutical association) treasure Paula Abdul shaking, screaming and crying into the ear of a 911 operator on Valentine's Day afternoon in Santa Barbara, CA. TMZ got a hold of a clip of Paula having a passenger seat meltdown and claiming that her boyfriend won't pull over and let her out of the car. Listen to it here and then we'll discuss.
Police officers visited Paula's house an hour later, and she told them it was just a huge verbal fight and she wasn't interested filing a police report. Paula's rep said: "Arguments with loved ones are often times heated. After the call was made everything was worked out."
Paula is FREAKING the fuck out in that tape and her rep didn't say what made her so upset, but I'm thinking the reason has to be one of the following:
1. Paula's boyfriend is a fellow crazy and on the abusive side (let's hope it's not this one).
2. Paula boyfriend fired her from the next Bratz movie.
3. Paula is shooting the sequel to The Chase with Charlie Sheen and she really got into character.
4. Paula's OnStar malfunctioned and wouldn't unlock her door.
5. One of Paula's recurring acid (or morphine) flashbacks came back to haunt her and she was actually sitting on her bed with her dogs sleeping below (they wouldn't move).
Even though it doesn't make any sense, I'm going to say it's a little of number 4 and a little of number 5.
Thursday, May 27th 2010
For me this season of American Idol was like that fuck buddy who is the laziest lay and takes years to cum, but you always call them up on a Saturday night when you're feeling the itch because you know they're always around and ready to go. I tried to get into that shit. I sucked my bong until it was filled with tumbleweeds while watching it, but even that didn't work. Something was missing....and that something was every pharmaceutical executive's wet dream girl Paula Abdul!
How could I deal with Ellen Degeneres (aka the nail in the coffin) blinking like a brain dead bunny with Tourettes without Paula Abdul there to get me contact high? But Paula returned to the Idol stage last night after the producers left a trail of Ludes from her bathroom to the studio! Paula showed up in Skat Cat jammies, but the costumers were able to throw a dress together using some scraps found in Crystal Bowersox's dreads and a few pasties from Simon Cowell's dressing room. Speaking of Simon, he is the sole reason for why Paula dragged herself out of the pill bottle last night.
It was Simon's last episode and Paula gave a touching farewell speech that you could only understand if you put an empty whiskey bottle up the screen and put your ear to it. At one point, I thought Paula was going to go off script and start telling off all the producers who evicted her from the show. I thought it was going to be one of those "YOU KNOW WHAT YOUR FUCKING PROBLEM IS" moments which would lead to two men in white coats (Ruben and Justin Guarini, because they need the money) rushing on stage and injecting her with a strong sedative (aka Kara Dioshutthefuckup's saliva).
Sadly, that didn't happen, but Paula still managed to put together an incoherent rambling mess of a goodbye monologue. Watch it below. By the way, the video is totally in synch with the audio. It's Paula's mouth and words that are not in synch:
As for the rest of the episode, it was like the worst Jerry Lewis telethon ever complete with sickly kids (I'm looking at you, Archuleta). Some dude named Lee DeWyze won that shit. Lee is like the mulch you get when you leave David Cook and Kris Allen in your backyard compost pile for a few months, so at least Idol is consistent with their winners.
Personally, I wanted Crystal to win, only because she looks like Taylor Swift's crazy aunt who lives in a mobile home behind a Piggly Wiggly and is always going on about her magic stones. That aunt who is always begging Taylor to buy her 100 lottery tickets, because she saw the winning numbers in the toilet while trying to make sure she's shitting out banana-shaped poops.
So that's that. I'm telling myself that the entire season was just a horrific nightmare Paula Abdul had while she was in a Vicodin-induced coma. If you pan out, you'll see Vincent the Dog lying next to her.
Friday, March 19th 2010
We're NOT going to have a party this Friday night, because there really is no reason to celebrate now that we know Paula Abdul isn't going to host the Star Search reboot. Ed McMahon can cancel those coffin rolling lessons, because his legacy is preserved...for now.
A source tells E! News that Paula and ABC were thisclose to closing the Star Search deal. Apparently, Paula and ABC just couldn't agree to the terms of her contract and so they both stepped away from the table. Actually, ABC was waiting for her to sign the contract, but Paula got distracted by something shiny in the corner so she dropped her pen and went to play that. By the way, the shiny thing in the corner was Simon Cowell's nipple. Speaking of...
Paula is still talking to Simon about possibly being a judge on The X-Factor.