Simon Cowell
Sunday, June 5th 2011
That little wink isn't from Simon Cowell fucking the feeling out of his nerves with a Botox needle again. It also isn't from Simon's eye closing shop because it can't deal with Paula Abdul's extra thick Vicodin breath eating away at its retina. That little wink is Simon patting himself on the taint, because he's about to pull a major stunt queen move that will have hos talking about his show months before that shit even airs.
A little over a week ago, Cheryl Cole was dropped as a judge from the US version of X-Factor and replaced by that Nicole Scherzinger ho from the Pussycat Dolls. Well, a few scandalous headlines later and it looks like Cheryl Cole is back! It's a miracle! It's like the second coming of WHO GIVES A FUCK.
The News of the World was the first to break this shit, but TMZ has more details. They say that Cheryl's return is all about money. The producers wanted to put Cheryl back on the X-Factor in the UK, but the deal didn't happen because she asked for £2.5 million. Cheryl's contract with the US X-Factor states that she gets her $1.5 million fee whether or not she's on the show. So the producers figured that it is cheaper to keep Cheryl than fire her ass. Cheryl hasn't decided if she's going to come back (she will). If she does, Nicole goes back to being a host.
Oh, the ideas that burp out of Simon's brain when Ryan Seacrest is giving his nipples a finger massage during their weekly bromance sauna session. If Simon makes us think that Cheryl was fired over her accent and then brought back only because of money, we'll all feel sorry for her and fall in love with her like she's a mumbling puppy dog with a bark nobody understands.
First Blake Lively lies to us and now Simon Cowell is manipulating us?! What to believe anymore?! I'm sure you'd shed a tear over this betrayal if your Give A Shit Meter wasn't stuck on zero.
Wednesday, June 1st 2011
Simon Cowell returned to British TV on Britian's Got Talent the other night after a long break, causing millions of genitals to finally come out of hibernation to worship at the hairy altar of his twin moobs. You know who doesn't think this is sexy (don't you dare raise your hand)? Simon's buttons. Simon still won't let his buttons fuck his buttonholes. They are so close and he continues to deny them. He won't even let his button stick the tip in or brush against his button slits oh-so-gently. Sexually frustrated buttons are a real thing. But I'm sure they understand. If they fucked, we wouldn't get eye fulls of Simon's chest rug. The sexiness stops there, though....
The Daily Mail points out that Simon also debuted a new droopy eye. A source tells them that the reason why Simon looks like Ryan Seacrest miscalculated his aim is because of Botox. Duh. The source explained, "Simon had overdone things a little with the Botox and it soon showed up on camera – especially as we film in high definition, which is particularly unforgiving. During the break between shows, the producers were quick to change the lighting over the judging panel. Simon was not happy."
It's all fun and games until that extra shot of Botox makes your eye look like a Blobfish's mouth after eating a fart. Who knew that Cheryl Cole had it in her to get revenge on Simon by switching his Botox vial with stingray semen. +1 for you, CC!
Monday, May 9th 2011
The titty semen that dripped out of Simon Cowell's succulent nipples after reuniting with his soulmate Paula Abdul weren't the only drops of liquid that were shed at the X-Factor auditions in L.A. yesterday. Yesterday was the first day Simon Cowell, L.A. Reid, Cheryl Cole and Paula Abdul sat at the judge's table together. And apparently, a new dream crushing asshole monster was born and made Simon Cowell seem every shade of nice by comparison. The Hollywood Reporter says that every letter the post office gets that's addressed to "The Devil" will now be forwarded to L.A. Reid.
L.A. didn't waste any time in showing his cunt colors and he had a little help from the audience. You see, contestants have to audition in front of an audience who have been told to BOO a bitch when necessary. Yup, the #itgetsbetter project will now switch its focus to helping bullied and rejected X-Factor contestants.
A source says that the second auditioner of the day was a 52-year-old woman who started to sing "Wind Beneath My Wings" before Paula told her to do something different. Simon told her to sing "Hero" but the woman went with some Martina McBride song instead. And that's when the cunts started to bite. From The Hollywood Reporter:

The audience, who had been encouraged by Cowell before auditions started to express their opinions about the auditioners, started booing and yelling "next!"

She then said she would sing "Hero" but instead switched back to "Independence Day."

"I'd finish one," Abdul told her. "You've got 10 seconds, pick the song you want."

The audience started counting back from 10 and then booed throughout her entire performance.

The aspiring singer prompted harsh criticism, especially from Reid.

"When was the last time you performed? Eighteen years ago?" Reid asked. "Whatever made you stop then, you should've stuck with that decision."

That was arguably harsher than Cowell's take: "It's very brave, and I don't mean this disrespectfully, but you're someone who should be singing at home."
So if you ever want your soul crushed in 5-seconds or less and all the spots at the local junior high school talent show are filled, just audition for X-Factor!
But for real, one of the reasons why I hardly watch American Idol anymore is because they are too nice. It's unnatural. Even their criticisms are wrapped in fluffy pink cream. If a reality show judge can't tell you that you fucking suck, who can (answer: an abuelita)?! That is why L.A. Reid sounds like a breath of fresh bitch air. Besides, I doubt the woman heard L.A. Reid's comment since she was too busy fearing that the crazed Day-Glo lion staring at her would leap from the judge's table and attack her ass.
Sunday, May 8th 2011
Nicole Scherzinger of the legendary girl group Eden's Crush and British presenter Steve Jones (on the right) were both confirmed as the hosts of X-Factor US, but apparently the latter wasn't Simon Cowell's first choice. Deadline says that Simon originally gave the job to Corbin Bleu of High School Musical, but I guess Nicole Scherminger wanted to stand next to a dude with a little more fur on his nipples because she pulled a glorious cunt move by sending him to the back of the unemployment line. Deadline has the hilarious story of how Nicole delivered a swift bitch kick to Corbin's reality show dreams.

Cowell told me recently he wants a known female performer and a young Hollywood actor to co-host. His initial picks were 32-year-old former head Pussycat Doll and ABC's Dancing With the Stars standout Nicole Scherzinger, always his first choice to host, and Corbin Bleu, the 22-year-old African-American co-star of the High School Musical franchise. With both talents able to sing and dance, the possibilities for their hosting seemed myriad. But, according to an insider, at their first meeting, "Nicole walked in and saw Corbin and his baby face and asked, 'What are you, 15?' And then she walked out." So, just like that, Bleu was nixed. Instead, veteran UK emcee Steve Jones was flown in for an audition, and insiders say he had "chemistry" with Scherzinger. So now he's a done deal for the gig.
It really says a lot about this country's current job situation when a Pussycat Doll has hiring and firing power. That said, X-Factor is still a few months away from premiering, but Nicole Scherminger is already showing promise as my favorite. The biggest diva bitch move Ryan Seacrest pulled was throwing a tantrum on the train track rug in his dressing room after somebody moved the step stool under his bathroom sink, and Nicole Scherminger is already getting hos fired!
Nicole better not get too carried away, though. Fox can easily replace her with Maya Rudolph as Nicole Scherzinger and nobody would notice. Actually, scratch that. Everybody would notice six seconds after realizing that Nicole Scherzinger is suddenly more interesting than foam on an ass crack.
And in other X-Factor news, PAULA ABDUL AND SIMON COWELL'S REUNION IS CONFIRMED!!! Paula will be the fourth judge next to Cheryl Cole, Simon and L.A. Reid. I'm so happy I could slap a peach!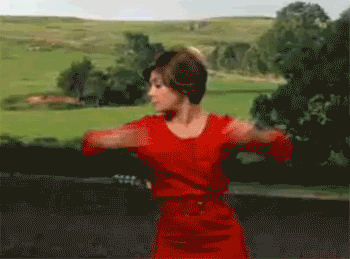 Rambling times are here again! Because of Paula Abdul's incoherent rants and the extra thick accents of Cheryl Cole and Steve Jones, Fox better leave some cash in the budget for subtitles.
Sunday, March 20th 2011
Every name from Nicole Scherminger to Cheryl Tweedy to Jessica Simpson to your auntie who always talks to the TV all loud-like has been thrown around as a judge on the American version of X-Factor. Simon Cowell and L.A. Reid will be judges on that mess, and the former hasn't said yet if he will bestow the third coming of Paula Abdul on the world by putting her on the panel. Pharmaceutical stocks depend on this, so Simon better do the right thing!
But in the meantime, there's a rumor going around that Nicki Minaj might be sitting next to Simon Cowell's luscious fur tits on the judging panel. X-Factor is going to be on FOX and Nicki Minaj looks like if Krusty the Clown drank the lake water next to Springfield's nuclear plant, so this makes sense.
A source tells Page Six that Simon met with Nicki a couple of weeks ago, "Simon thinks Nicki is fantastic. She's sassy, she looks great and she has bags of personality. This isn't a done deal yet, but Nicki would be great for the show. She fits the ideal that 'X Factor' will be exciting, vibrant and different. And the show would also be great for her career."
The Bride of Evel Knievel judging singers?! You know, I'm okay with this as long as Nicki brings her Shar-Pei dildo along so I have something pretty to look at. American Idol has two dildos on their judging panel (Steven Tyler is more like a possessed vibrator with a broken off button) so X-Factor might as well have one.
Friday, February 26th 2010
Simon Cowell's full-time titty plumper Mezhgan Hussainy has confirmed to Radar that she is engaged to Ellen Degeneres' arch rival. Mezhgan and Simon met while she was doing make-up on American Idol. Mezhgan added that she's already living in Simon's mansion built on broken dreams.
Simon's spokeswhore wouldn't confirm Mezhgan's confirmation, but he did say this shit:
"They are very suited. She is someone who is independent and says what she thinks and feels, and he likes that. He's probably the happiest I have ever known him in the nine years I've been working with him."
Let's not embrace Mezhgan into the club by stamping her ass cheeks with the "gold digger extraordinaire" label just yet. I'm sure this is real real REAL love. I mean, when Mezhgan looks down at that sparkly ring on her finger, her heart orgasms just thinking about the time that beautiful diamond fell out of Simon's plump nipple. Yes, Simon's nipples spit out diamonds. We know this.
And we totally need to lube ourselves up in Crisco so that we can smuggle into that wedding in Simon's under titty area (he won't notice). Paula Abdul and an open bar in the same room? It's like heaven's waiting room.
Since I haven't been getting my usual fix of Paula's crackery on American Idol each week, I"ll have to get it somehow.
Thursday, February 25th 2010
On American Idol's first live show Tuesday night, Ellen Degeneres made a joke that she's sitting far away from Simon Cowell because he wouldn't stop molesting her down low parts. According to TMZ's sources, Ellen and Simon might be sitting far apart because they can't stand each other. Apparently, Ellen would rather have an intimate conversation with Sarah Palin's nipples than spend alone time with Simon.
Sources say that the hate between the two first bloomed during their first week of taping after Simon showed up late and kept the other judges waiting. Shit got serious after that. The sources went on to say that Ellen refuses to respect Simon's cuntness, and isn't happy that he's so mean to the contestants. This of course fuels Simon's bitch fire.
Okay, is Ellen new here, because Simon has been a bitchy ass bitch bitch from bitch town for CENTURIES! I mean, it's in the Bible and everything. But seriously, I hope the feud gets thicker than Kara Diofuckoffalready's skull, because it would take the focus off the fact that our favorite little pill popper is no longer on the panel.
It's hard to watch that mess without Paula Abdul. It's like going to group therapy and finding out that your favorite crazy (the one who would always tell the therapist to eff off) moved or got committed.
Thursday, January 14th 2010
The producers of American Idol might be freebasing a mysterious powdery substance left in Paula Abdul's dressing room, because TMZ says they are actively trying to find a replacement for Simon Cowell. And a source says that word on the set is that Elton John is a front-runner for the position. Elton has been a guest judge on Idol before. Elton's spokesbitch wouldn't say shit about this rumor.
Simon Cowell is the truth teller of Idol! Ellen Degeneres is there to tell jokes. Randy Jackson is there to keep the Kraft Services staff company. Kara DioSHUTTHEFUCKUP was planted there by the pharmaceutical companies so millions would pop anti-anxiety meds every minute just to deal with her annoying ass. And Simon is there to bring the truth in the truthiest way possible.
So while I know Elton is clearly capable of bombing the dreams of young singers with his words of bitchery, I still think Simon is irreplaceable. And yes, I too read the word "irreplaceable" in Beyonce's singing voice. Look at what poop culture has done to us.
Personally, I think Simon should drag Elton John and Paula Abdul to the judge's table on X-Factor. Two cunts and a crazy is the formula for an instant success!
Monday, January 11th 2010
Because Simon Cowell is finding it hard to go on without Paula Abdul's hot NyQuil breath making his titty hairs tingle, he has decided that the upcoming season of American Idol will be his last. Don't worry, Simon will continue to destroy dreams and kill futures on the US version of X-Factor, which will premiere on Fox in Fall 2011. Simon made the announcement this afternoon:
"We reached an agreement formally at about half past 10 this morning. Where we have come to and agreed is that X Factor will launch in America in 2011, with me judging the show and exec producing the show. Because of that this will be my last season on 'American Idol,' this year. I felt like doing something different. I want to leave Idol this year bigger and better than it's been before."
When Simon was asked if he has plans to lure Paula to X-Factor by leaving a trail of Vicodin bits from her house to the studio (Warning to Simon: You may attract a Lohan instead), he said, "I adore Paula. Whatever happens with her, I will be working with her in some capacity because I miss her."
So I guess somebody should hand Ryan Gaycrest a shovel (make sure it's toddler-sized) so he can start digging Idol's grave, because that shit cannot go on without Simon. That show runs off of Simon's words of bitchery. Without him, all you've got is LockJaw McDumbTits, Randy Jackson and Ellen Degeneres. Yeah, exactly. American Idol without Simon Cowell is like Roomba Cat without a Roomba.
via Variety
Tuesday, October 27th 2009
If Matt Roloff's face was chiseled on to Mount Rushmore, it would look just like Gordon Ramsay's mug. For some reason, Simon Cowell had an issue with that and advised Gordon to get his crevices filled. Yes, Gordon took plastic surgery advice from Simon Cowell. However, Simon's juicy fur tits are pretty hypnotizing, so I'd probably listen to him too.
42-year-old (in humans year) Gordon told The Radio Times (via The Daily Mail), "Simon Cowell suggested that now I'm a success in America, I should do something, so I had a filler put under the deep crevices. It hurt. My mother said they were smile lines. I could deal with that at 21, but not at 42."
SMILE LINES?! I'm sure that if Gordon Ramsay ever made a smiley face, they would cover it in world history class. Gordon cracking a smile is physically impossible.
While I understand that Gordon doesn't want the chin of a hemorrhoid anymore, it does concern me a little. I mean, is Gordon still going to be able to open his mouth wide enough to perfectly shout gems like, "YOU BLOODY DUMB FUCKING COW" or "YOU MOTHERCUNT FUCKING DOG SHIT ASSHOLE"? Because Gordon can't let vanity get in the way of him sharing his poetry with the world.