Mariah Carey
Thursday, March 3rd 2011
Beyonce, Nelly Furtado, Mimi and Usher all performed for the Gaddafi (or Gadhafi or Qaddafi or Gadaffy Duck or what the fuck ever) family at one point in their careers for a $1 million check. Beyonce already announced that she's donated the money to relief efforts in Haiti. Nelly Furtado also said that she's going to give the cash to charity. Usher has kept his lips shut on the subject and Mimi took a break from laying twin eggs on the leaf of a plant to issue a statement saying that she's embarrassed about performing for Gaddafi's son at a party in St. Barts in 2008.
Mimi didn't know! They just tell her where to go and she shows up in a cocoon of Spanx and heels so high that the circus classifies them as stilts. Mimi yodeled out this promise to do better:

"I was naive and unaware of who I was booked to perform for. I feel horrible and embarrassed to have participated in this mess," she said. "Going forward, this is a lesson for all artists to learn from. We need to be more aware and take more responsibility regardless of who books our shows. Ultimately, we as artists are to be held accountable."
And what is Mimi going to do with that $1 million she collected from Gaddafi? She didn't say, but her rep said this: "Mariah has and continues to donate time, money, and countless hours of personal service both here and abroad."
Basically, she's keeping the money, bitches, and don't try to wrestle it out of her swole hands! Do you really expect the walls in her twins' nursery to be covered with 14k gold instead of 24k gold?! Do you really want their cribs to be bedazzled with cheap rhinestones instead of real diamonds?! OF COURSE NOT! Let's all think of Mimi and her unborn Hello Kitties for once!
Wednesday, March 2nd 2011
Beyonce didn't donate it to that photo bomb beauty in the back for saving this shot. Instead Basement Baby's sister donated the $1 million she was paid to perform for Gaddafi's son. Back in 2009, Beyonce stuffed 1 million crisp dollar bills up into her lacefront after she sang at a New Year's Party hosted by Gaddafi's son in St. Barts. Beyonce's rep issued a statement once everybody started to throw her a "that blood money wig sure looks purdy" side-eye for performing for that crazy bitch's family.

All monies paid to Beyoncé for her performance at a private party at Nikki Beach St. Barts on New Year's Eve 2009, including the commissions paid to her booking agency, were donated to the earthquake relief efforts in Haiti, over a year ago. Once it became known that the third party promoter was linked to the Qaddafi family, the decision was made to put that payment to a good cause.
If your name is Whitney and you need to see the receipts, the Clinton Foundation has confirmed that they received Beyonce's $1 million donation.
Nelly Furtado also performed for the Gaddafi family in 2007 and Tweeted yesterday that she's going to donate the $1 million she made for that 45-minute show to charity.
HuffPo says that both Mimi and Usher were also paid $1 million to perform for the Gaddafi family. Usher hasn't said shit, but Mimi's response was this: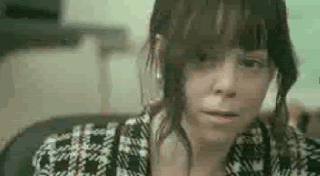 A face that says: "Um. Ahs already spent it."
Saturday, February 12th 2011
Mimi is not letting a little thing called FULL OF BABIES!!! get in the way of selling her line of 1980s hooker sneakers, bottled pregnancy farts (smells like old honeycombs and Hello Kitty's amniotic fluid) and bedazzled butterfly trinkets on HSN last night. In the above clip, Mimi makes it known that she's seven matte shades of NOT AMUSED when HSN shows a shot her looking like a bloated and beached merwhale waiting for Greenpeace volunteers to roll her back into the ocean so that she continue to entertain sea life with the magical musical notes that dance out of her blowhole.
That wasn't right of HSN. It also wasn't right for the host to do nothing while Mimi's swole hooves are practically in his face. Make yourself useful, ho! Grab the cotton candy oil and massage the ache out of 'em! The Care Bear Stare Princess is waiting!
If you need more of Mimi from last night, click here for a bunch of clips.
(Thanks Bruce)
Thursday, December 16th 2010
Mimi's voice already has the power to gently milk massive amounts of happiness from the utters of emotion inside every one of her loyal lambs, and now the Daily Express says she has the same effect on goats! Sort of. A farmer at the St. Helen's Farm in England can't explain it, but he says whenever they play Mimi's Christmas album the goats pump out an extra pint of milk each day. THIS IS NEWS!
Farmer Angus says the milk maids are sick of hearing Mimi's unicorn yodel, but he keeps it on because it makes the goats extra lactate-y. Ugh. Farmer Angus explained it like this, "We are absolutely dumbfounded by the difference playing this song has made to the goats. Our milk maids started listening to the radio when they were milking them. They immediately noticed the animals were more relaxed and started producing more milk as a result. When one of the girls brought in a CD of Christmas classics they seemed to perk up when the Mariah Carey song came on. It's really upbeat and they seem to love it. I think the staff here are sick of it now but unfortunately it works for the goats."
I've heard stories about how Mimi's supersonic melodic wail can cause car alarms to scream and garage door openers to malfunction, but who knew it can also make goat nipples widen. Or maybe Farmer Angus has it all wrong. Maybe those goats can't stand Mimi's Christmas shit so they push out as much leche as fast as possible so the milk maids can turn off the music and leave them the hell alone. Come to think of it, my nipples do get a little sore whenever one of Mimi's Christmas songs play in a department store.
Thursday, December 16th 2010
Ever since Mimi referred to her unborn BABY!!! as "they", everyone's been speculating that there's two mini-Mimikens nibbling on strawberry-flavored placenta in her HELLO WOMBEY, and now her husband Nick Cannon has confirmed this. May the lambs' joyous BAAAAAAHs echo through the fairy forest and slide down the rainbow into the ears of every unicorn!
People says that on his radio show this morning, Nick let it be known that his wife is now eating for three. Nick and Mimi were trying to keep the news locked inside their lips for as long as they could, but he says he just had to blurt it out when the Obamas asked about her uterus situation after the Christmas in Washington Concert on Sunday night.
Nick explained, "They, ironically enough, questioned my wife about, you know, 'So, what are you having, are you having twins? And at this point she hadn't told anybody anything because doctors advised us to keep it to ourselves until we get further along. And because of the excitement, because of the emotion, she was overwhelmed [and] she shared with the President and First Lady that we are having twins."
Have they done a full body ultrasound, because Mimi sort of looks like she might be carrying another fetus in her neck. No, but seriously, this is not only good news for the makers of Hello Kitty diapers and nipple chaffing glitter cream, but it's also amazing news for us. Double the baby means double the baby NAMES! But I'm going to wait before getting two onesies bedazzled with the names Lamberiah Ensemble Cannon and LisaFrank Tajazzle Cannon, because they'll probably fuck with us by going with John and Barbara.
Friday, December 3rd 2010
The inside of Mimi's head already looks exactly like the Magic Kingdom so when the two get together for the holidays it becomes a vortex of pink snowflakes, glittery fairy wings and iridescent fart bubbles with tiny kittens elves twirling around inside. Crocodiles within a 50-mile radius barfed up butterflies singing Christmas carols and oranges exploded into sparkly pixie dust. And this was all because Mimi wiggled her pregnant ass into one of Mrs. Claus' favorite ho dresses to spread the holiday cheer and then some at Disney's Christmas Parade in Lake Buena Vista, Fl today.
Even though Mimi's got a womb full of baby, she's not going to let that get in the way of wearing a dress so short that you can practically see her mistletoe. Get it while you can!
Meanwhile, Ryan Gaycrest was across the country hosting Disneyland's Christmas Parade in Anaheim, CA. Julianne Hough better get her lawyers on the phone, because look at how Gaycrest is cuddling up to Minnie Mouse like he's about to offer her a beard contract or something.
Thursday, October 28th 2010
When you scream out "DUH", make sure to sing it in a 5-octave range while twirling around in your cubicle like a magical fairy princess throwing glittery pixie dust under a double pink rainbow. After years of all eyes being glued to Mimi's Hello Wombey, she announced to Billy Bush on Today this morning that she's got a glazed butterfly bun in her Sanrio-brand oven! Mimi didn't throw up a dozen balloon of details, but she did say that she's due sometime in the spring. Of course, she's hatching in the spring! That's the best time for butterflies to spread their wings and fly through the sunflower fields as the lambs' joyous BAAAAAAAAAHs echo into the heavens! Dahling.
Mimi cooed that she only came out about her pregnancy, because the speculation was starting to reach a fever pitch. Mimi suffered a miscarriage two years ago, so she wanted to hold off as long as she could before unwrapping the sequined pink bow around her BABY!!! news. Billy Bush also said that Mimi conceived naturally and didn't use IVF.
Congrats to Mimi and her child Nick on the upcoming wombancipation of Baby Mimi. And I'm really hoping they'll name their baby Tiara Charmbracelet Baaaaaah Carey Cannon (Princess Butterfly Rainbow Kitty is way too cliche).
via People
Monday, October 25th 2010
Mimi has yet to comment on if her rhinestone-encrusted cocoon of a womb is going to spit out a baby butterfly, but the site HollyBaby is saying she's about four months pregnant with a boy. A BOY! I really can't wait to see Mimi walking around with a baby boy wearing a bedazzled hot pink onesie, sparkly butterfly wings and a Hello Kitty plushie hat on top of his head. Suri Cruise can just retire now.
The source says that Mimi got a case of the BABIES!!! thanks to IVF, which is why swole up like a dick trapped in a bath tub faucet (don't ask). Mimi is about to start promoting her newest Christmas album and that's when she's going to confirm that her womb is currently occupied. The source went on to say, "She's having a boy, but the reason that Mariah didn't want to say anything is because she is 40, and she's superstitious. But she's going to appear on Oprah and The View, so she's planning on making the announcement soon."
Mimi better not disappoint with the name. I want a name that makes me feel like I'm riding on the shoulders of a baby pink polar bear on the cover of a Lisa Frank folder. If Mimi asks, tell her the name Princess Rainbow Heart Kitty isn't too much for a boy. Not at all.
Sunday, September 26th 2010
While performing at the F1 Singapore Grand Prix, Mimi slipped on stage and gracefully floated to the floor like a true melodramatic diva. Seriously, it looks like the whispers of a zillion butterflies, the wings of a dozen imaginary angels and the rays of a rainbow softly guided her to the floor. That is serious dramatic theatrics right there. When Mimi falls, she always imagines that there's a pink velvet settee just waiting to catch her.
Then Mimi's dancer hiked up their weight lifting belts, said a silent prayer that their chiropractor can fit them in the next day and pulled her probably pregnant ass off the floor. The best part is when Mimi calls her assistant out to get her heels off so she doesn't give her Hello Fetus a case of vertigo by free falling again. Ha. If Margo Channing was based on a Lisa Frank drawing, she'd be just like Mimi.
There's more clips of Mimi's performance at ONTD.
Monday, August 23rd 2010
The Hello Kitty Baby Hospital is once again preparing their special Mariah Carey suite after seeing these pictures of the Rainbow Butterfarty Princess possibly serenading her fetus at the Barretos International Rodeo in Brazil over the weekend. It seems like every few months a picture rolls (take cover!) around of Mimi looking like a Honeybaked Ham at its Super Sweet 16 Gala, and it's got everyone declaring that her custom-made Lisa Frank pregnancy test must be showing a pink heart (that's a positive).
The way Mimi's man servants are handling her like she's a delicate crystal pearl birthed from a mermaid's nipple has got me thinking that she is carrying a precious baby in her pink womb. But then again, Mimi IS a delicate crystal pearl birthed from a mermaid's nipple, so she should always be handled with care.