Sadness
Tuesday, June 7th 2011
It's a sad day in the Zef. Die Antwoord, the former Hot Sluts from South Africa whose music always makes me feel like I'm jump roping over a flaccid dick in a gas station parking lot covered with Jenkem fumes, has lost one of its members. Die Antwoord's DJ, Leon Botha, died a day after his birthday on Sunday at the age of 26.
Leon suffered from progeria, which is like the opposite of Benjamin Button's and causes the body to age at rapid speeds. Leon was the oldest known living person with progeria, because most pass away in their teens.
Leon was also an artist and came up with the visuals that wrapped around my brain and didn't let go in Die Antwoord's video for Enter the Ninja.
Rest in peace, Leon. Your art will live on forever in the unlit part of my dreams that's wedged in between the Fresh Prince of Bel Air opening credits and Meth Town.
via Prefix
Monday, June 6th 2011
The magical musician who created the musical notes that made the THEME SONG OF OUR LIVES passed away and floated up to heaven where he will hum "Thank You For Being A Friend" while Bea Arthur, Estelle Getty, Rue McClanahan and Jesus (in a Betty White wig) reenact the opening credits of Golden Girls for the angels. People reports that Andrew Gold, who wrote "Thank You For Being A Friend," died in his sleep from a heart attack on Friday at the age of 59.
Andrew also wrote "Lonely Boy," "I Only Have Eyes For You" and "Do Wah Diddy." Andrew is survived by his wife and three children.
Rest in peace, Andrew. Thank you for creating the masterpiece song that I can sing word for word even when I'm lying upside down over a bed with a 230lb dude sitting on my stomach after drinking a full bottle of Sour Apple Schnapps (don't ask). And also thank you for creating the perfect masterpiece song for Blanche to strut her ass to.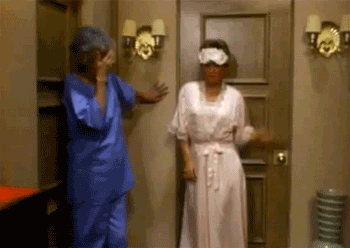 Friday, June 3rd 2011
Dr. Jack Kevorkian died without assistance at Beaumont Hospital in Royal Oak, Michigan early this morning at the age of 83. Dr. Jack's lawyer told the Detroit Free Press that a blood clot in his leg traveled north up to his heart and he died of a pulmonary thrombosis. He was never put on life support. Dr. Jack's lawyer added that his death was peaceful and his niece (DUN DUN DUN) was with him at the time. There are no plans for a memorial.
As most of you know, Dr. Jack Kevorkian instantly became a controversial figure in the early 90s when he admitted to assisting the suicide of a terminally ill patient. Even though the government was on his ass hard, he still helped about 130 people commit suicide. After 60 Minutes showed a video of Dr. Jack giving a man with Lou Gehrig's disease a fatal injection, he was charged with second-degree murder in 1999 and spent 8 long years in the clink.
Al Pacino won an Emmy last year for playing Dr. Jack in an HBO movie. And no, you're not the only inappropriate eternal 12-year-old who is still giggling to yourself over the word "thrombosis." We'll be sitting outside of the principal's office together.
Rest in peace, Dr. Jack.
Wednesday, June 1st 2011
Just bask in the torpedo of judgement that Grandma Huxtable is throwing with such ease. The purse of lips, the lowering of the chin and the stone cold eyes let you know that you better sit on your hands and keep your words on the safe side of your mouth. Something tells me that Grandma Huxtable is throwing this same look at the angels in heaven when they asked her if Raven-Symone's eyebrows look chewed up and spit out in person.
Clarice Taylor, who was nominated for an Emmy for playing Grandma Anna Huxtable, passed away from heart failure in Englewood, NJ on Monday at the age of 93. Clarice also played Harriet on Sesame Street and the Good Witch in The Wiz. Clarice is survived by her two sons and five grandchildren.
Rest in peace, Clarice. May heaven be filled with nothing but clip-on gold earrings. I will tell a Brooklyn doctor to "SIT DOWN, HO" with my eyes in your honor today.
via MSNBC
Friday, May 27th 2011
Two weeks ago, Jeff Conaway was found unconscious on the floor of his home in Los Angeles. Some say he overdosed on painkillers and Dr. Drew says he suffered from pneumonia and sepsis. Jeff was staying alive (not a John Travolta reference) with the help of a ventilator and feeding tube, but yesterday his family decided to take him off life support. Shortly after that, Jeff floated off to the great big Rydell High School in the sky at the age of 60.
Most of us know Jeff as Kenickie in Grease, but he was also in Taxi for a while and this masterpiece of a movie called Covergirl that I once watched at 4 in the morning. Jeff was also in Dr. Drew's Celebrity Rehab with his absolutely insane girlfriend Vikki Lizzi. They broke up before he died, but apparently Vikki Lizzi was trying to go to court to stop his family from taking him off life support.
Dr. Drew tells TMZ that he wants everyone to know Jeff didn't die from overdose. Jeff's body quit after years of prescription drug abuse and just couldn't take it anymore. Dr. Drew added, "This was aspiration with overwhelming pneumonia and sepsis."
Rest in peace, Kenickie. You're now in heaven, giving hickeys to the angels.
via E! News
Friday, May 20th 2011
Ooooooooh noooooooo! Macho Man Randy Savage is body slamming the angels up in heaven now. Randy Savage (government name: Randall Mario Poffo) was driving in Tampa, FL this morning when he suffered a heart attack, causing him to lose control of his car. Randy was only 58 years old.
There aren't many details, but TMZ confirmed with Randy's brother that the world has indeed lost an icon of the 1980s and wrestling. Randy is survived by his wife of one year Lynn.
As Randy reunites with Miss Elizabeth, I will put on my best fringed spandex bodysuit and pour out a jar of snapped Slim Jims in his honor. Rest in peace, Randy Savage.
Monday, May 16th 2011
Now is not the time for jokes (that was directed to Maddox and only Maddox)! People brings us the sad news that another layer of sad has been put on sad Jennifer Aniston. Jennifer's beloved dog friend Norman has gone off to heaven at the age of 15. Norman is now with the angels who won't ever make him dress up like a groom and sit still during play weddings. The sad news from People:

"He died a few weeks ago," Aniston's rep confirms to PEOPLE. "He was an old dog and it was just his time."

Norman is survived by Aniston's other pup, a white German shepherd named Dolly.
And Norman just bought a $5 million NYC penthouse too! I really hope he left it to Jennifer (or Dolly) and not to one of his side pieces. Rest in peace, Norman.
Tuesday, May 3rd 2011
Yvette Vickers, a Playboy Playmate and B-movie star of Attack of the 50 Foot Woman and Attack of the Giant Leeches, was discovered dead and mummified in her Beverly Hills home last week. Yvette was 82.
The authorities believe that Yvette might have been dead in her home for about a year. Not one soul checked in on Yvette until her neighbor Susan Savage noticed that something in the milk wasn't clean. There were cobwebs all over Yvette's front door and a stack of mail had started to yellow. Susan broke into Yvette's house and found her. This leads me to quietly type out an extra long "the heeeeeeeeeeeell."
The L.A. Times reports that the coroner is trying to determine a cause of death, but her mummified state tells them that she most likely passed away a year ago. They don't believe foul play had a part in Yvette's death.
Susan told the Times that when she broke into Yvette's house through a window, there was stuff everywhere and when she entered a room upstairs she found a completely unrecognizable Yvette on the floor. The cordless phone was knocked off of its cradle and a small space heater in the room was still on. Susan says that the entire neighborhood has been crying and feels awful that Yvette died alone. Susan added, "She kept to herself, had friends and seemed like a very independent spirit. To the end she still got cards and letter from all over the world requesting photos and still wanting to be her friend."
There are so many questions jumping through my head over this one. Who was paying the bills (damn you, automatic bill pay)?! Why didn't the postman ring twice when he noticed that Yvette's front door area started to look like the inside of an IRS agent's office (complete with cobwebs and that sinking lonely feeling)? What brand of space heater did Yvette use, because it's sort of impressive that it stayed on that long? Is Susan a New Yorker to the core, because who doesn't check on their neighbors when their front yard starts to look like an accidental homage to The Munsters mansion? Most neighbors would knock on the door, but not because they want to see if the person is alright. But because they want to yell at them to mow their lawn before property values start to drop.
What a shot of sadness. But I'd like to think that Yvette went peacefully. I'd also like to think that after you die, you really don't give a shit that you died alone since you're playing Jenga with the angels up in heaven.
Rest in peace, Yvette.
Saturday, April 9th 2011
As you're soothing your hangover with a bacon stuffed bagel, Sidney Lumet is walking down the orientation hall of heaven rolling his eyes at all the angels doing their own "I'M MAD AS HELL....!!!" Network impersonations for him. That's because legendary Oscar-winning director Sidney Lumet died of lymphoma at his home in NYC this morning. Sidney was 86.
Sidney started off his career directing live TV before making his feature film debut with 12 Angry Men. Sidney later went on to direct Serpico, Murder on the Orient Express, Network, Dog Day Afternoon, Equus, Deathtrap, the Sunday morning stoner classic The Wiz and my personal favorite Gloria starring Sharon Stone. Sidney's last film was Before the Devil Knows You're Dead. Fun little fact: Sidney was married to Mah Boo's mom Gloria Vanderbilt for 7 years.
Sidney is survived by his wife, 2 children, 2 stepchildren, 9 grandchildren and 1 great grandchild.
Rest in peace, Sidney.
via THR
Friday, April 1st 2011
The words "polar bear enclosure pool" used to bring me a cheap laugh, because I'd think of the look on the face of that crazy bitch who was almost mauled to death when she jumped in. And now, it's going to bring nothing but sadness, because the water is what ultimately did Knut in. Sort of.
Initial autopsy reports showed that Knut's heart, kidney and liver were in a good condition, but there were signs of trauma to his brain. Some polar bear experts went so far as to say that the polar bear might have been bi-polar. Now the official word is that Knut's brain swelled which caused him to collapse into the pool and drown. Tell the bartender to stretch his fingers before happy hour, because we're all going to need a row of Klondike mud slides after reading that last part.
A professor of veterinary medicine at Berlin's University was one of the doctors who examined Knut and said he believes the swelling in the brain started at least a few weeks before Knut's death. Knut's lungs were filled with massive amounts of water which leads them to believe that he drowned. The professor went on to say that Knut probably wouldn't have survived even if he never into the pool. Eventually the swelling would've killed him.
And there's the final chapter in the sad life of Knut. Hopefully, Knut's soul is quickly reincarnated into another baby polar bear's body in the North Pole. Then Prince Hot Ginge will befriend him and the two will shoot a documentary ala Grizzly Man together. Knut will finally get his happy ending! Wait. How does Grizzly Man end again? Forget everything I just typed and pour me my first Klondike mud slide of the day.
via BBC